If you want to work with someone, but aren't sure how to exactly approach them, this post is for you. The first contact you make with an artist is critical for your further communication. You might be the best at your field, if you don't know how to compose a decent message, you might not get anything out of it.
Bad examples
Here are some examples of a wrong "opening message" and why:
"Hey"
If you write "hey" and nothing else, you are not clear at ALL about what you want. Plus, you expect the other person to get the conversation going.

* facebook sticker or wave *
Now you're not even saying words. If I get a message like that, I just ignore it. Ain't nobody got time for that! I'm a hairstylist, not a detective.
"hey sexy"
Pro tip: if you talk to models as if they are just objects for you to drool over, they will assume you will also treat them that way at photoshoots. Bye.
"Hi omg I love your work so much! I really want to work with you because I just had a knee surgery and it took me such a long time to feel beautiful again, and a photoshoot would really help me get my self esteem back. I have been teased all my life and I never tought I was worth something, but now I see your pictures you're giving me hope that everyone can be a model! My dad left my family when I was 3 and I don't trust people easily (…) So that's why I would like to shoot with you! Have an incredible day and I hope to talk to you very soon!! xxx"
This is way too long. And too personal! I just met you, I don't need to know your entire life story. Go write a book or something if you want to get all that off your chest.
"Hi, I saw the pictures in your portfolio and I think you can do much better. I can help you get better pictures if you'd like".
First of all: RUDE. You don't start a conversation with an insult. You might think in some twisted way that you're doing the other person a favor, but really, you're just making them feel bad about themselves. I accept constructive criticism on my portfolio, yes, but from people I trust and when I ask for it. Not from some random stranger.
"I have worked with Donatella Versace and shot Naomi Campbell. Nude. I also have won several awards as a photographer and have been a professional for 75 years now."
You need a slice of humble pie. Bragging about yourself is very off-putting, especially if you talk about all this at the first contact. People who are the loudest about their work are usually covering up the fact that they actually are pretty bad. Or, they are delusional and don't realise how bad they are. Know your self-worth, but be humble about it. If your work is good, it will speak for itself.
"Hey, I want to shoot with you. Do you do nude shoots?"
NEVER. ASK. FOR. NUDE. SHOOTS. AT. THE. FIRST. CONTACT.
Unless you work with an experienced nude or fetish model and you pay them for their work, there is no reason to immediately start asking for nude modeling. If you see the model has some nudity in their portfolio, that doesn't mean they want to shoot like this with everyone. Most models want to get to know the photographer a bit better before they go to that next step.
"Hi I would like to get a free photoshoot. Can you shoot me sometime?"
I would like to refer to my previous post for this particular subject. Shooting for free DOES NOT EXIST. Yes, there is TFP, but both the model and the photographer benefit from this – the model is a nice addition to the photographer's portfolio, and the photographer helps the model to build up one.
If you are a person who has no interest in pursueing modeling, and you just want a nice picture of yourself to hang on your living room wall or to use as your Facebook profile picture, you will have to pay a photographer to shoot you. It's as simple as that.
"I find you very beautiful and sexy and I would love to have you in front of my camera sometime."
That's just creepy. Beautiful and sexy are words men use to hit on women, not if they want to work with them in a professional way. A better way to say this would be "I think you are very photogenic and have a beautiful expression".
"Your work is so incredible!! I would actually MURDER someone to be able to work with you!!"
Slow down, cowboy. A compliment is nice, but this is way too much. Don't go overboard, if you wanna work with them so badly, you can always just book them?
"Wanna shoot?"
What do you want to shoot? When? Do you have a concept? Or a model? WHAT DO YOU WANT FROM ME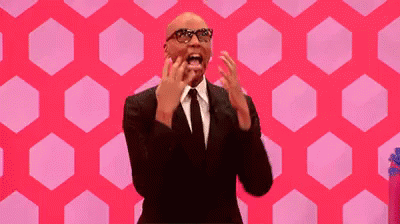 A good example
Well, then, what's the good way to do it? Here are some pointers:
– Start by saying your name, what you do, and where you are from
– Give the other person a compliment about their work (but don't go overboard)
– State what your plans are, if you have a date, or if you just want to work something out together
– Add in your portfolio
– Close off positively
Put that all together, and here's an example of a good message:
"Hello! My name is Regina Filange, and I am a photographer from London. I have seen your work pass by on Facebook and think you are extremely talented! I would love to work with you sometime. I actually have a lovely outfit from Killstar I want to shoot, and I am still looking for a model if you are interested.
You can find my portfolio on www.randomportfoliolink.com
Hope to hear from you soon!"
General do's and don'ts
– Use punctuation and try not to make too many spelling mistakes. This comes off as very unprofessional.
– Don't send too many stickers or smileys. Again, unprofessional.
– ALWAYS send a link to your portfolio!
– Communicate very well. Make sure everything is clear, so there are no misunderstandings.
–  Don't stalk the other person. If they don't answer, leave them be. Don't send them messages every day and definitely don't send them an angry message if they don't respond.
– A person doesn't want to work on a TFP base with you? Book them! If you want to work with them so bad, you might as well support them.
– If you send anyone a Facebook request on social media, always include a personal message. Many random people add me and I always have to ask why they want me as their friend. Now I just have an automatic message because I'm pretty sick of it.
– Don't. Send. Hearts. It's creepy.
– Always be polite and respectful!
Hopefully this post will help you to get that shoot with that person you've always wanted! The keywords are politeness and respect.
What are some of the worst messages you received? How do you deal with random invites on social media? Let me know in the comments!